VeloSport Workshop Excellent bike care from the people who know your bike best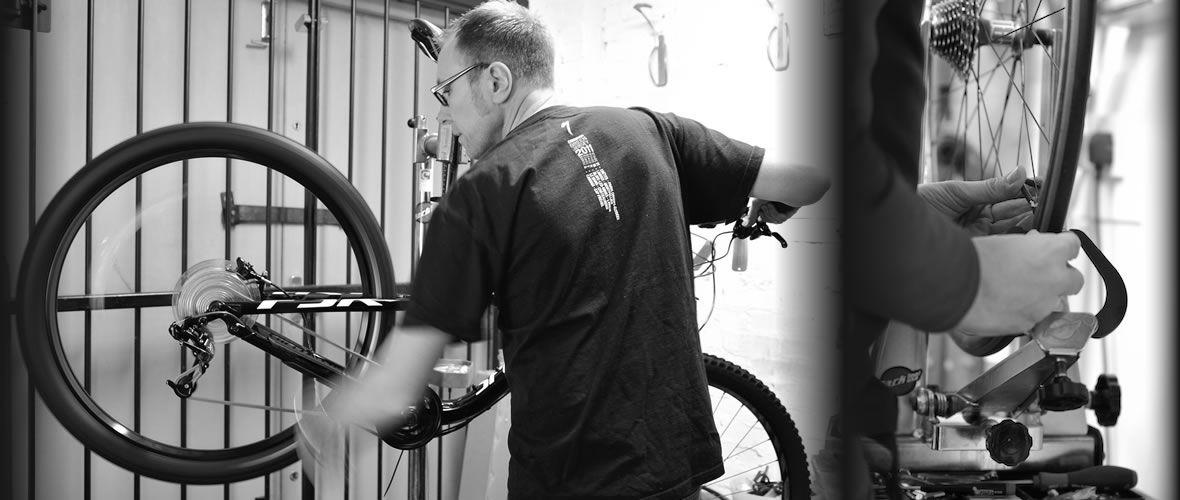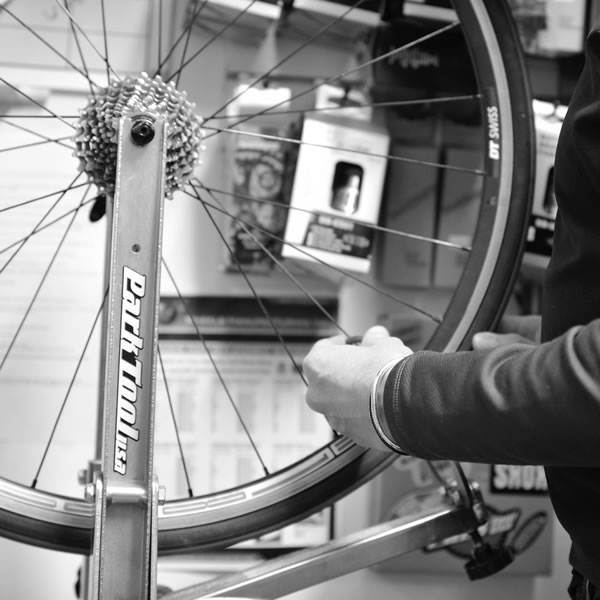 At VeloSport, you're not just getting a great bike, you're also getting great after sales service.

With every new bike we offer a free tune-up within 8 weeks of purchase and free labour for the first 6 months of ownership.

As an official Shimano Service Center we're your first call for help & advice about the Big S and our knowledge of Di2 is second to none.

If your bike needs some love and attention, we've got the knowledge, skills and a fully specced workshop ready to handle all jobs that you can throw at us.

To arrange a service call us NOW on 01472 231444
OUR SERVICE MENU
(Prices include VAT)
| | |
| --- | --- |
| Safety Service (check, assess & advise on general condition) | £30 |
| General Service (assess, brake/gear adjustment, wheel truing, degrease & lube) | £55 |
| Full Service (strip & rebuild) | £120 |
| Shimano Di2 update & error checking | £25 |
| Hydraulic disc brake bleeding (per brake) | £25 |
| Wheel build | £40 |
| True wheel | £15 |
| Tubeless wheel | £30 |
| Fit chain | £15 |
| Fit cassette | £15 |
| Fit chain & cassette | £20 |
| Fit bottom bracket | £25 |
| Adjust & set-up gears | £20 |
| Adjust & set-up brakes | £20 |
| Wheel Build | £45 |
| Strip hubs & re-grease (per wheel) | £25 |
| Fit new headset | £20 |
| Fit new forks | £40 |
| Fit new freehub body | £25 |
| Fit and adjust new mechs (front or rear) | £20 |
| Fit new inner tube/tyre | £10 |
| Fit new inner tube/tyre (bolted axle/BMX) | £15 |
| Fit chainset | £20 |
| Fit new brake cable | £20 |
| Fit new gear cable | £20 |
| Clean bike & degrease | £20 |
| Build boxed bike from other supplier FROM | £100 |
| Build bike/fit new frame FROM | £150 |
If the service you require isn't listed please give us a call and we'll do our best to help.
Prices do not include parts and may change due to condition of bike and time spent.
We will work on most bikes but reserve the right to refuse a bike at our discretion.